What is Maya Mountain Cacao?
Maya Mountain Cacao (MMC) was founded in 2010 as Uncommon's first origin project, and is majority-owned by Uncommon Cacao. It was the first specialty grade, high quality, fine flavor cacao out of Belize.
MMC sources from smallholder farmers in Southern Belize and centralizes the post-harvest processing, marketing, and export. The idea behind this new approach-- Centralized fermentation and drying, and buying wet cacao rather than dry cacao from farming families across the country -- was not only to improve quality, but also to create higher prices and better value for farmers. This new model creates completely transparent business transactions and a true direct farm-to-consumer story for any chocolate manufacturer sourcing from Maya Mountain Cacao. MMC's control over the quality and post-harvest processing for the cacao allows the company to produce cacao beans of world class quality and cleanliness from smallholder farmers.
Maya Mountain Cacao sources cacao from approximately 400 smallholder farming families and ferments and dries all cacao at its processing facility, built in 2016. For farmers, this model provides market stability, convenience, and focused attention on growing yields, while ensuring a fair and stable price for their product. For chocolate makers, this means beans are of the highest quality, consistent in flavor profile and size, and reliable.
Fermentation Processing at MMC
All of MMC's cacao is fermented and dried at our new post-harvest processing facility, constructed in 2016. MMC's fermentation operation entails Brix (sugars) analysis of the fresh beans (wet cacao) coming in, constant temperature monitoring, specific protocols for flavor profiles based on time of year and harvest, and cut tests starting on day 4 of the ferment. MMC's multi-stage drying process takes fermented cacao through a slow dry under greenhouse decks for the first three days, then onto rolling drawers and patios for direct sun until the beans reach under 7% moisture content. After drying, all fermentation batches are cut tested to determine fermentation percentage, and representative samples are sent to Uncommon's quality lab for sensory evaluation before any cacao is shipped.
Our focus on quality and flavor consistency through tight control of fermentation and drying has enabled Maya Mountain Cacao chocolate bars to win many awards globally.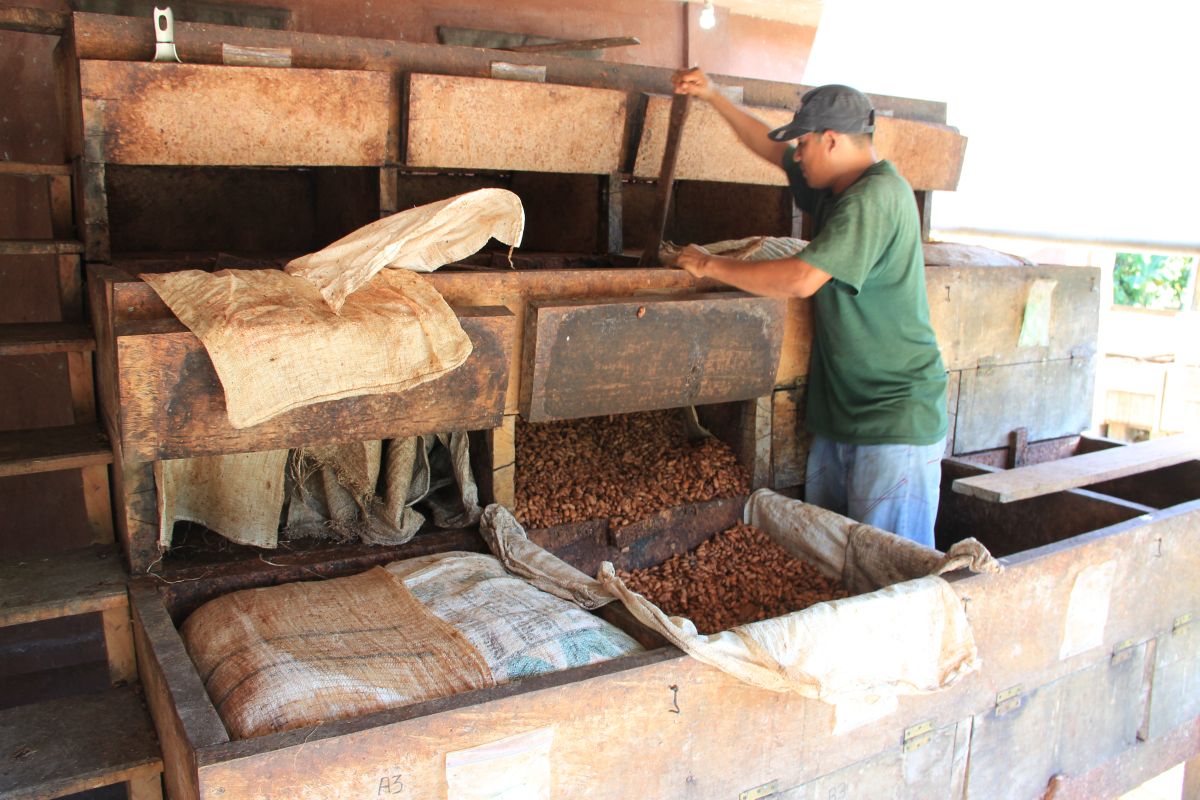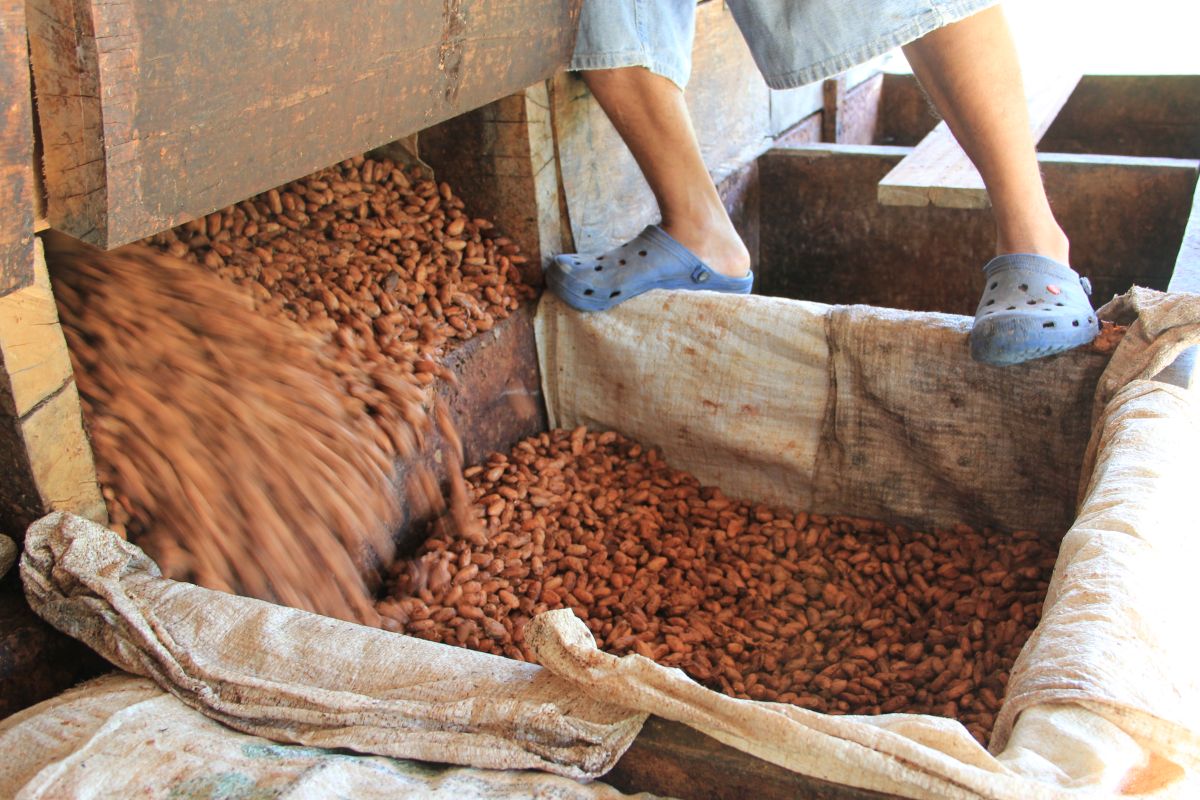 In addition to MMC's core work sourcing cacao from smallholder farmers and running centralized fermentation, the company operates a 60-acre Demonstration Farm. The establishment of MMC's own vibrant, productive organic cacao farm is an important symbol of MMC's investment in and commitment to the smallholder farmers of Belize. The MMC demonstration farm opens up new, exciting opportunities for smallholder farmers to thrive by enabling the organization to drastically improve education, innovation, and technology for MMC's farmer network, while also providing a stable cacao supply for the company.
Kiva is a microfinance platform that has helped Maya Mountain Cacao provide small loans to farmers in our network since 2013. Farmers have used these loans to invest in cleaning their farms, planting new trees, and buying new tools for farm management. In 2018, we expanded our partnership to include all of the origins in Uncommon Cacao's network. Stay tuned for more information on how you can support Uncommon's farmers through Kiva loans!
Kiva Microfinance Loan Program